From May 2012 - July 2014, Ray Ray Mitrano and HOPE Play strove to create an atmosphere where people could relax and creatively interpret what they saw at the HOPE Farmers Market in Austin, Texas. Materials were provided for drawing and writing poems along with other documentary themed projects; afterward hanging up the imagery on a weekly recurring clothesline display. All were welcome.
Along with the weekly space, monthly stage performances at Plaza Saltillo were programmed. Illustrated panel discussions, interviews with local entrepanuers and particpatory stage interactions were hosted by Ray Ray in the context of engaging all ages activities at the HOPE Farmers Market.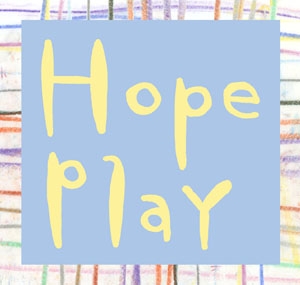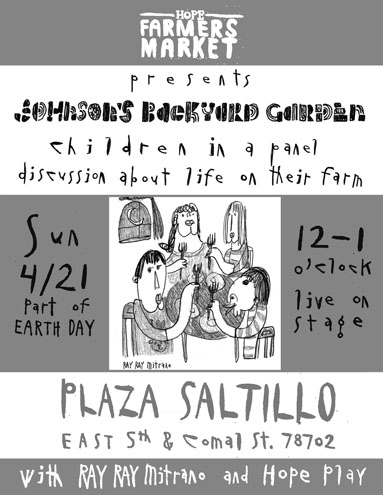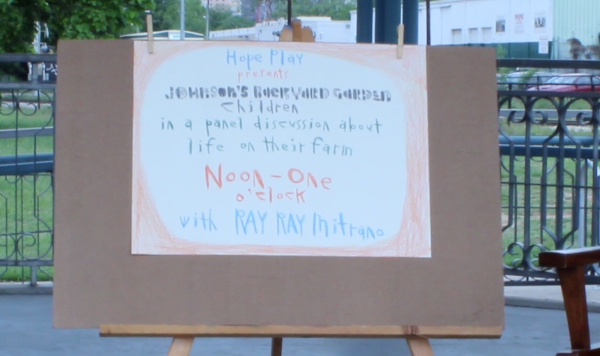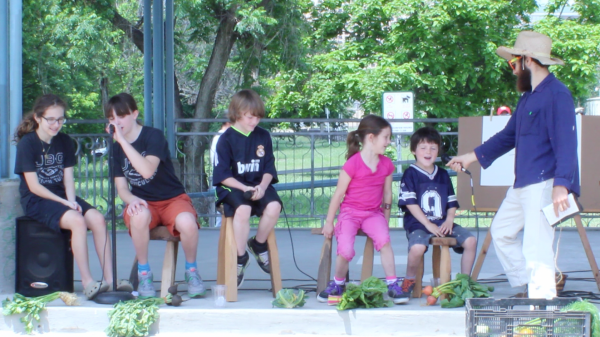 Discussing how roosters lay eggs.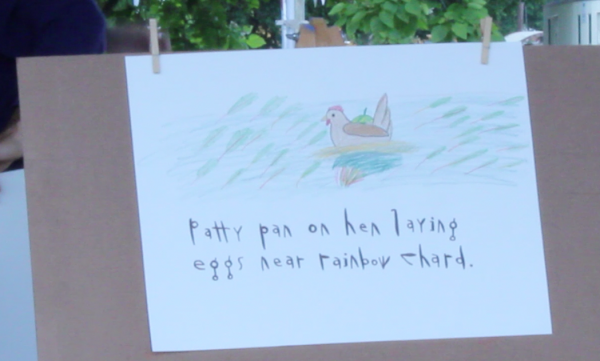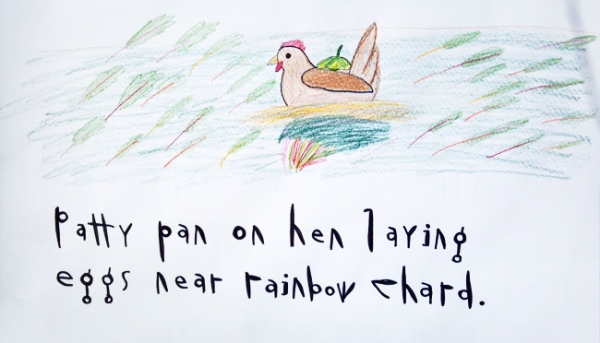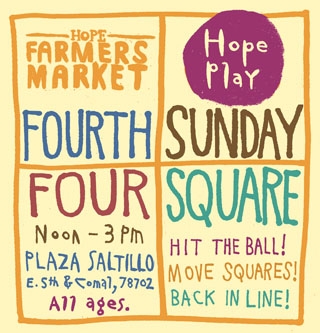 Sprout, Onion, Carrot, Rutabaga!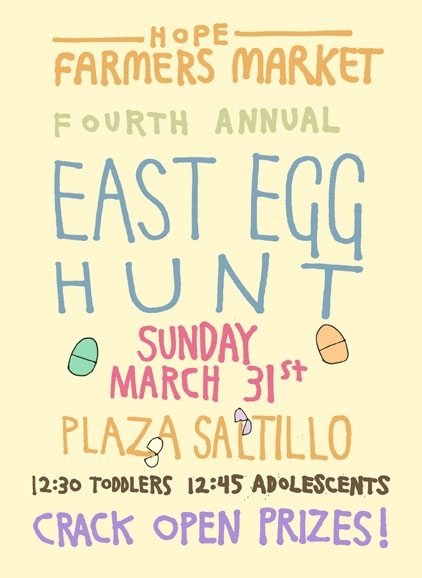 They were all taken during hiding.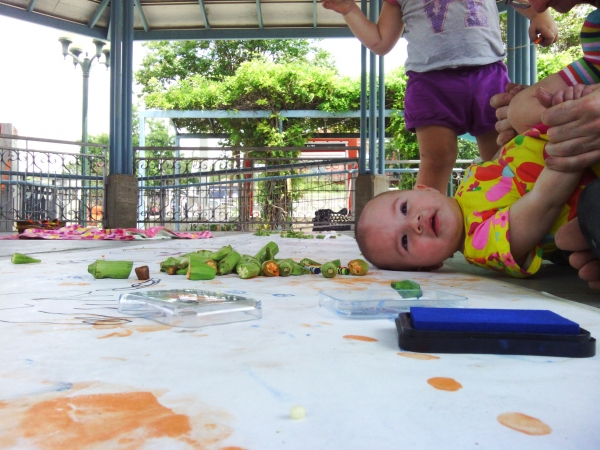 Okra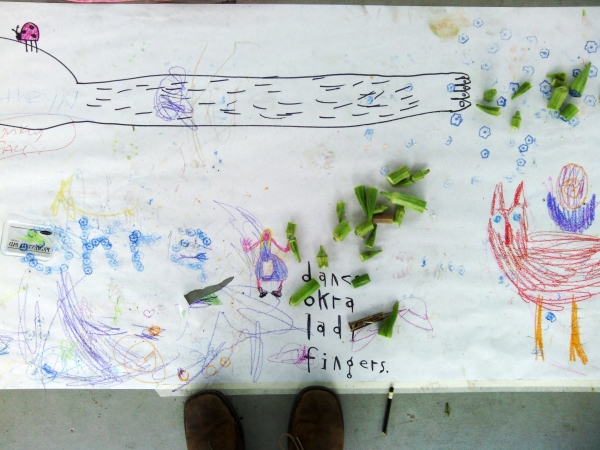 makes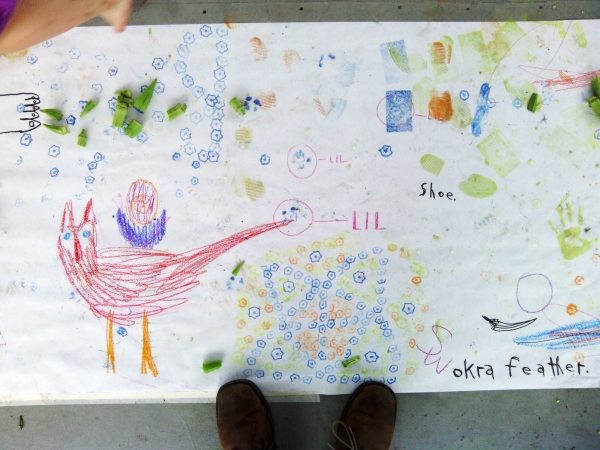 nice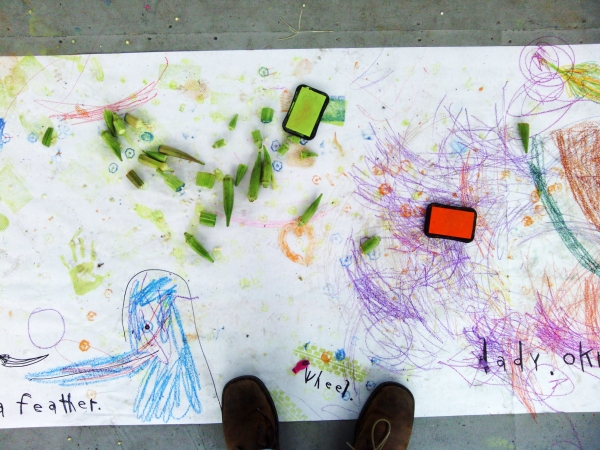 stamps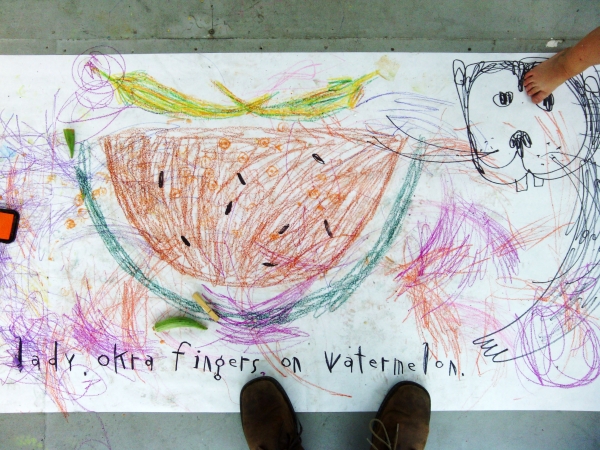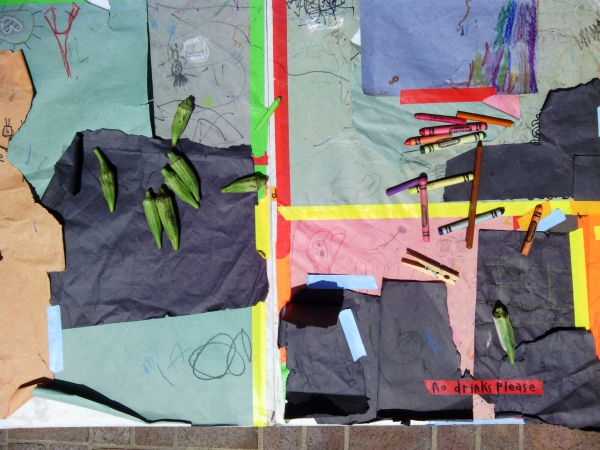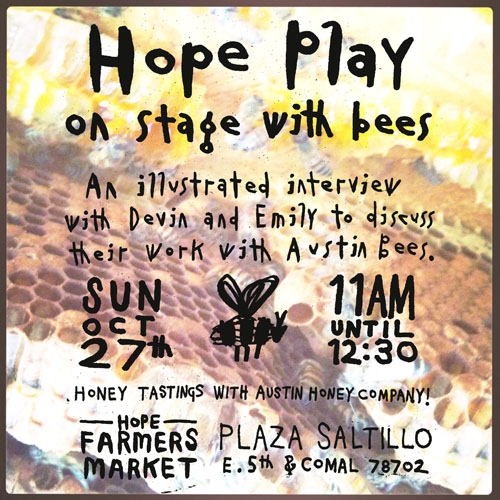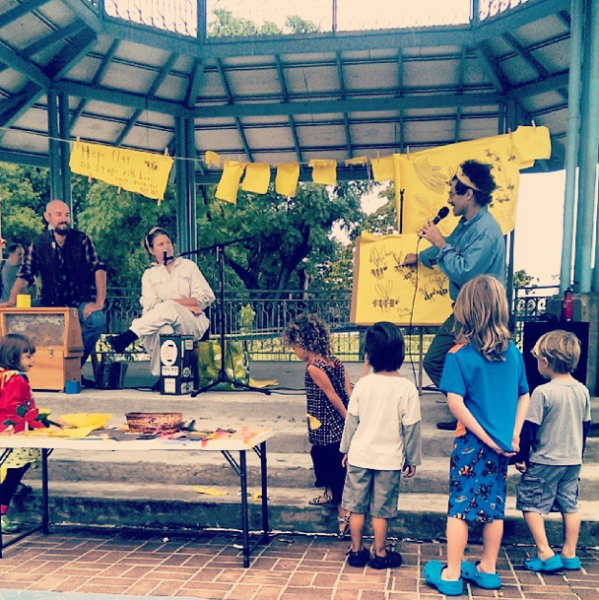 Queens, daughters and drones.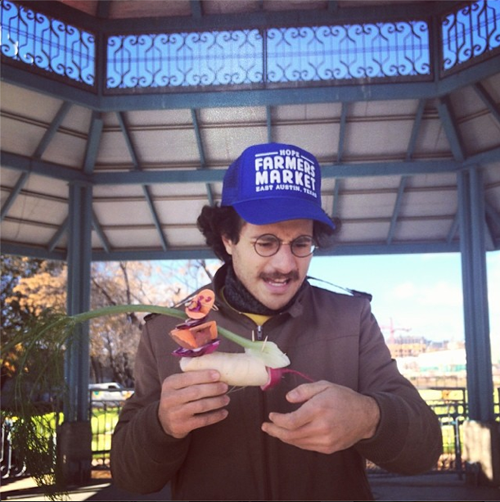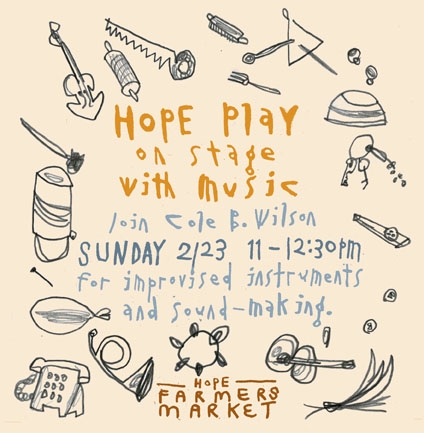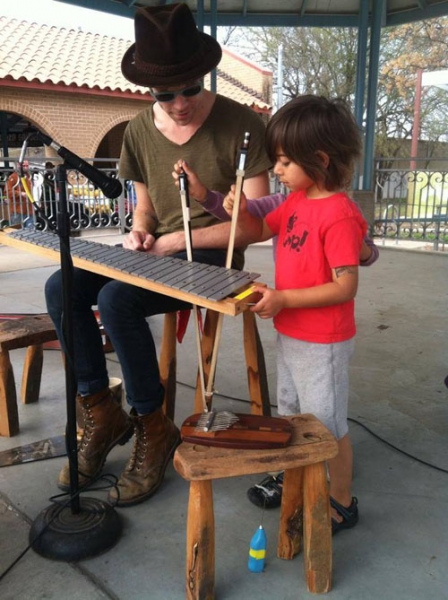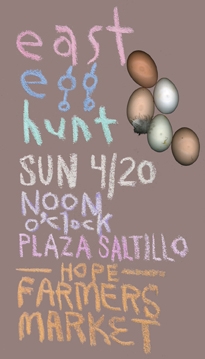 Hard boiled eggs this year.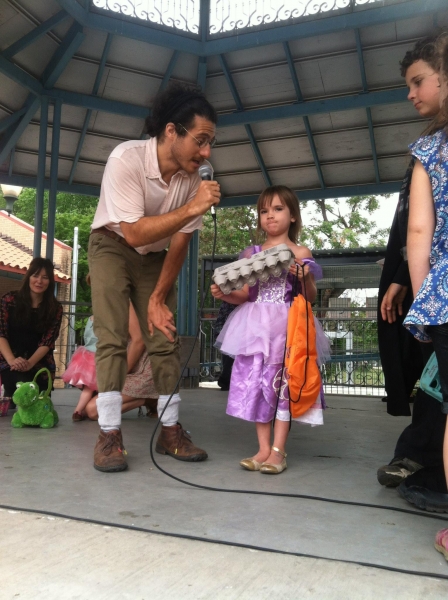 Rabbit eggs or chicken eggs?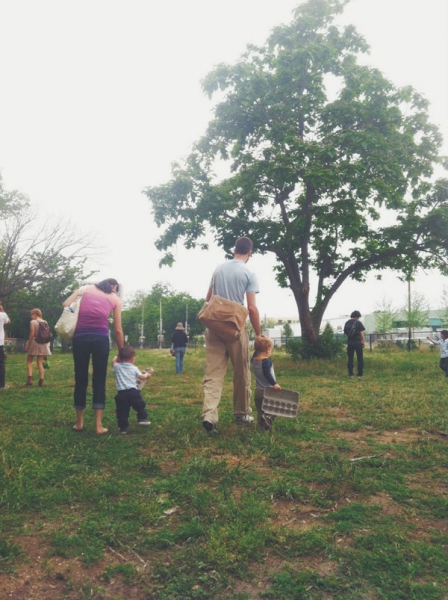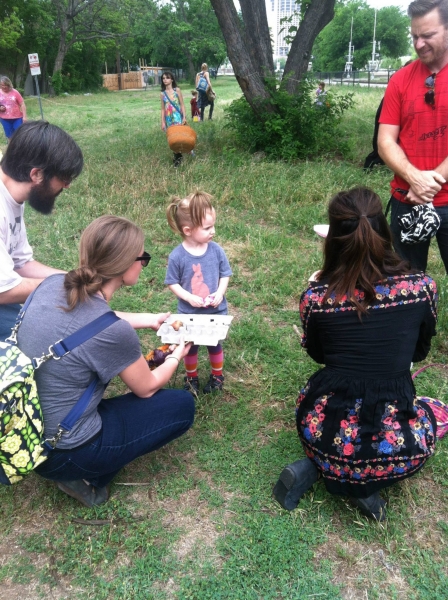 Hard boiled eggs, beets and radish.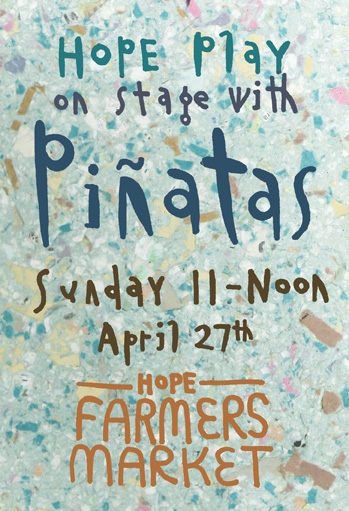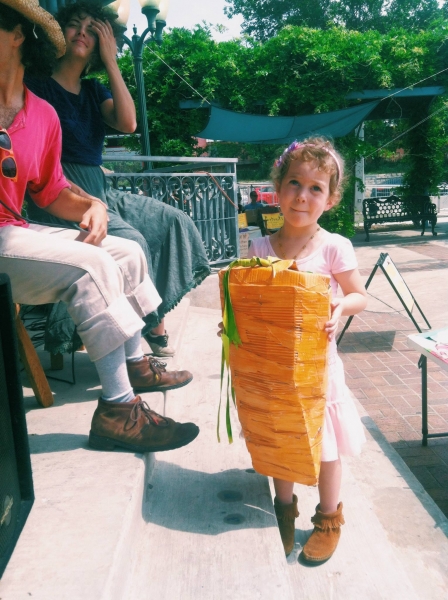 Soon broken with a rabbit pinata.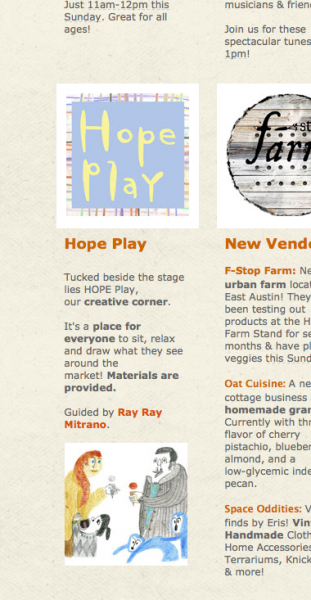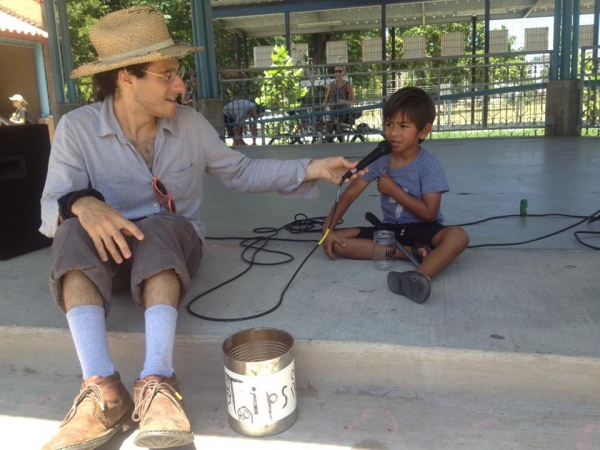 Improvised story singing.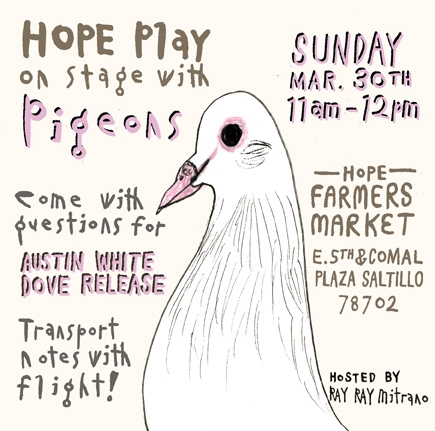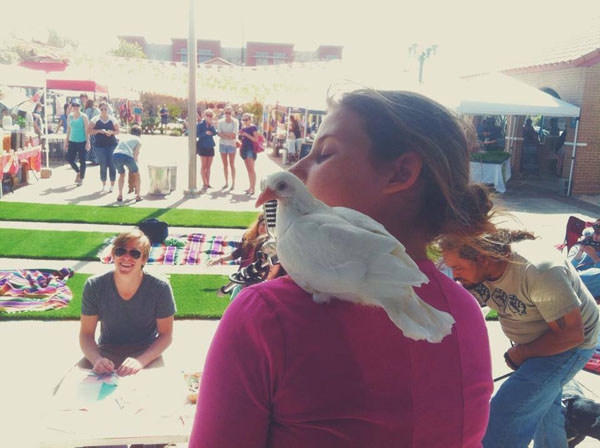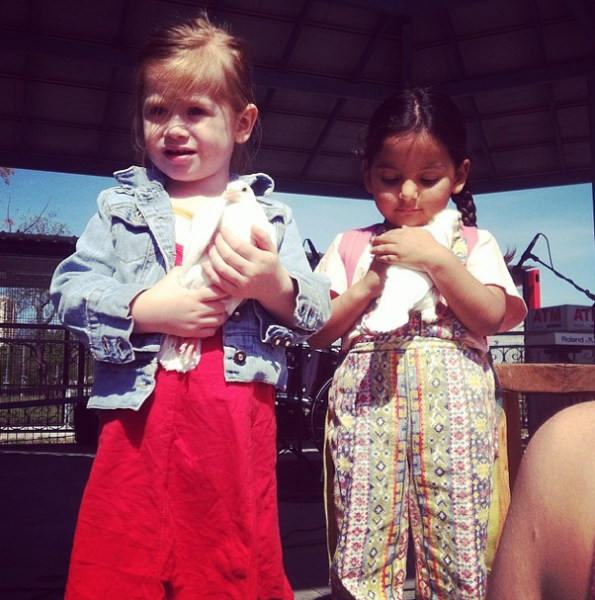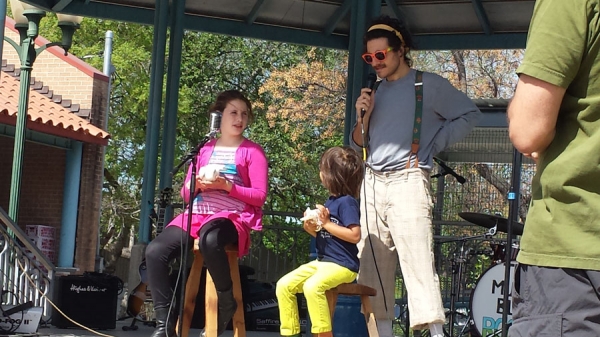 Poems tied to feet and released!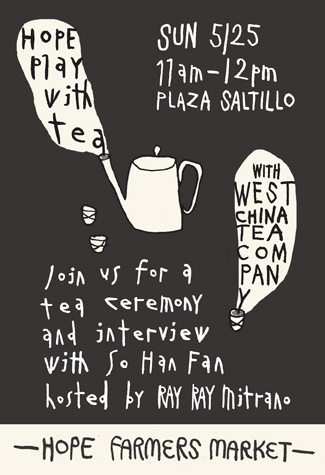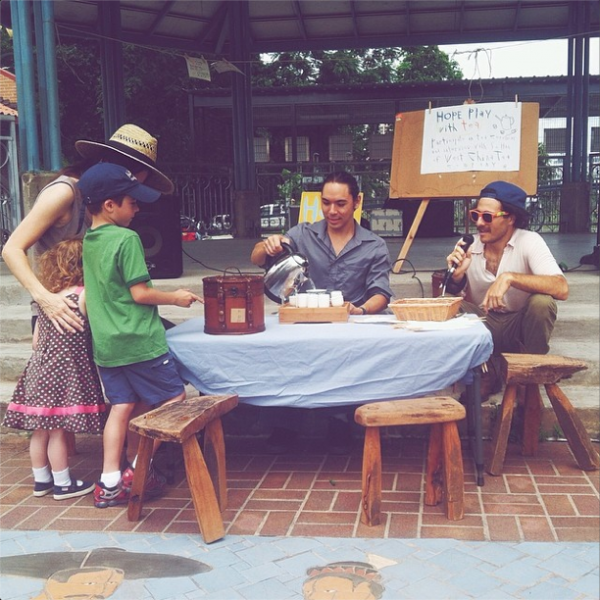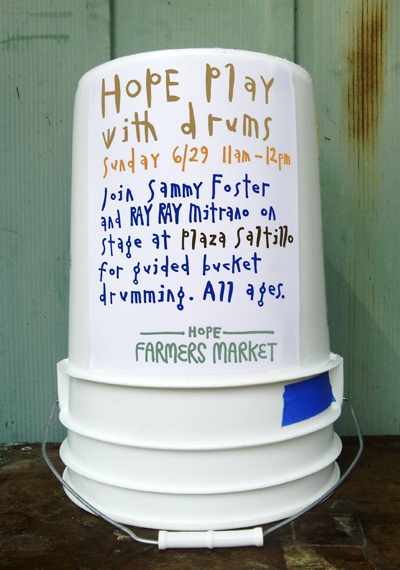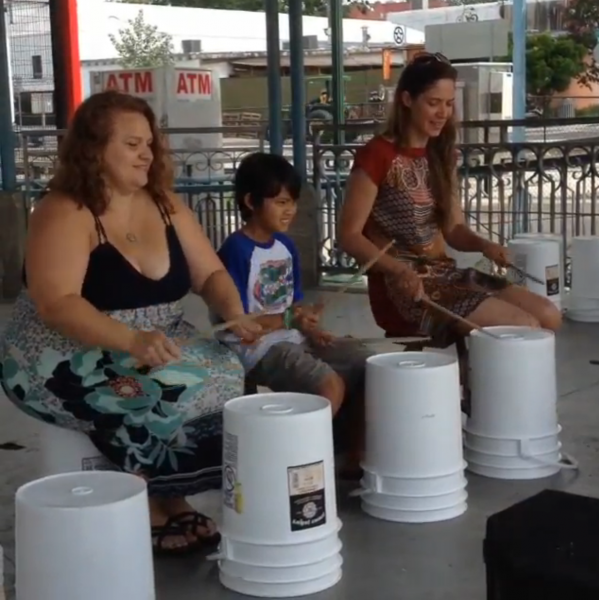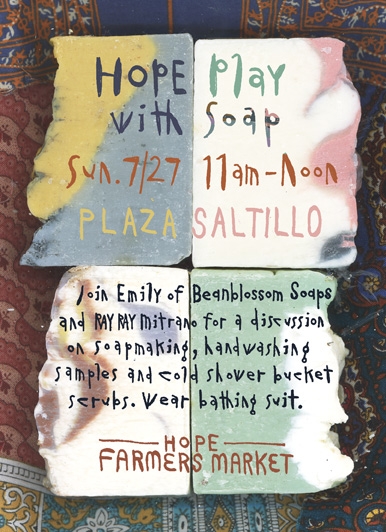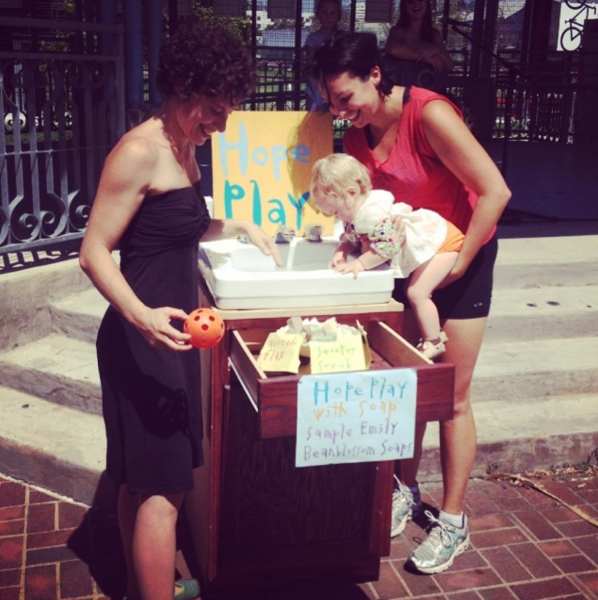 Handwashing demonstrations.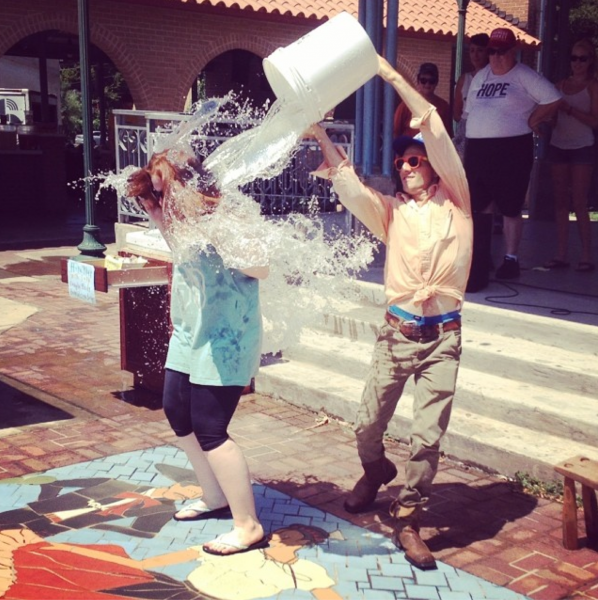 Shower soap sampling.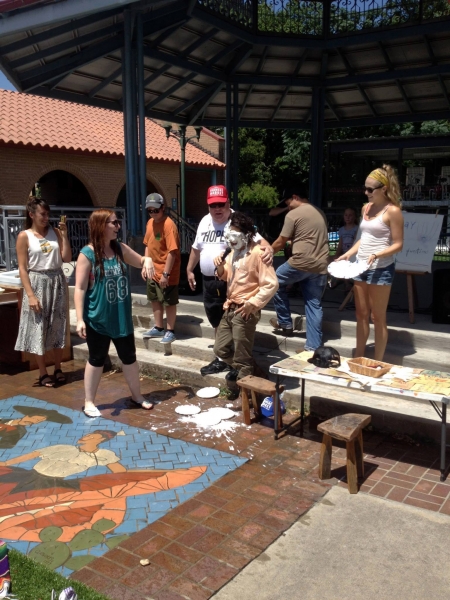 Farwell day pie faced.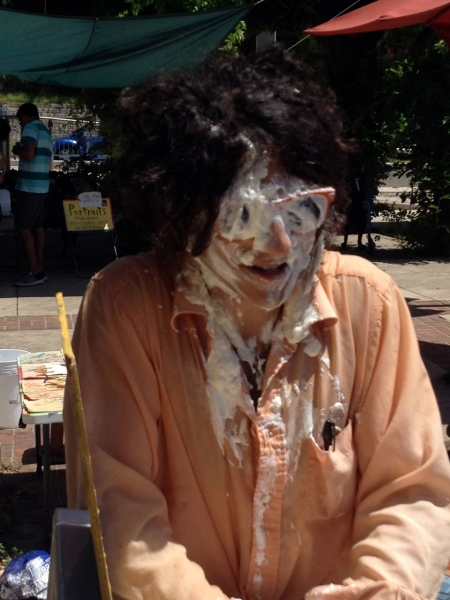 Soap shower sampling nearby.